Yes! We are 100% Operational and Ready to Serve Our Customers During Covid-19
Ultimate Nutrition Ultra Ripped - 90 Capsules
099071005717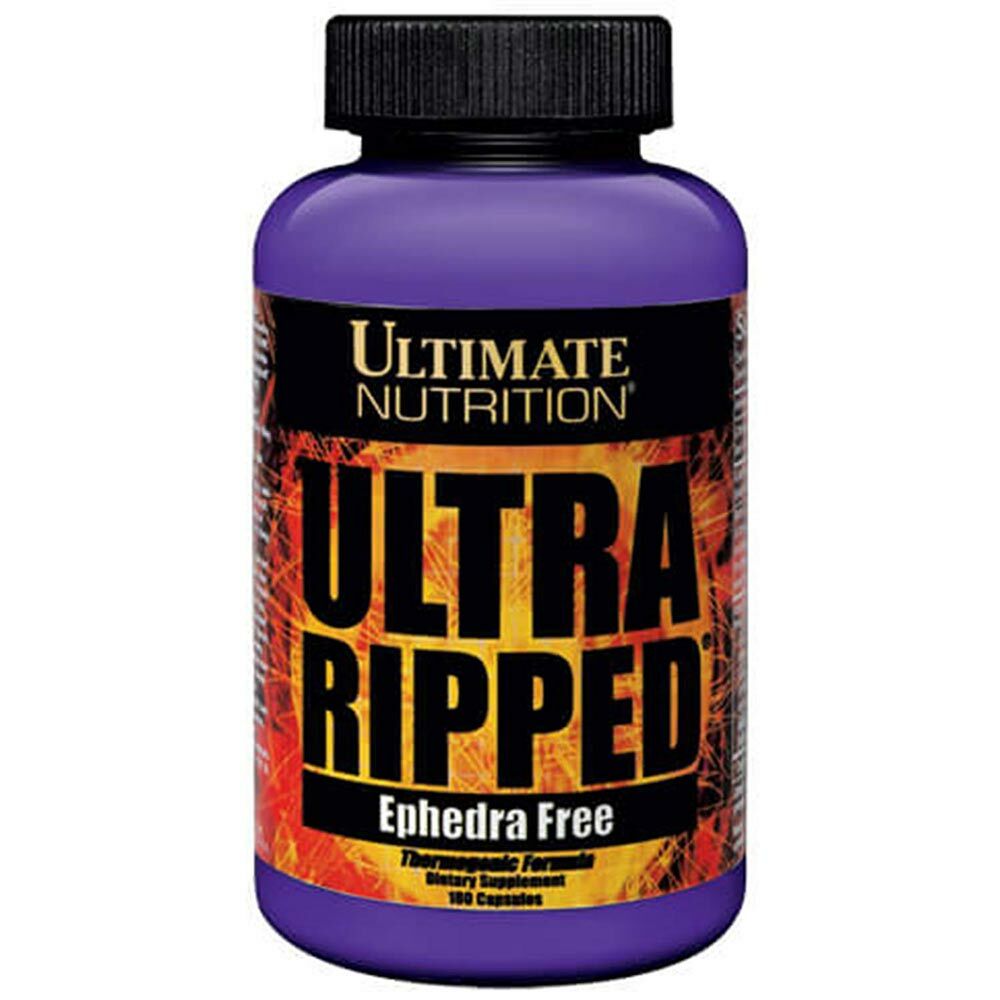 About Ultra Ripped:
Lab technicians at Ultimate Nutrition have formulated the ultimate dietary supplement to keep you looking lean and ripped. Introducing Ultra Ripped! Thermogenesis is a process that increases the metabolic rate. Bitter Orange delivers a unique combination of five adrenergic amines (synephrine, N-methyltyramine, hordenine, octopamin, and tyramine) to stimulate beta-3 receptors that increase the rate at which fat is released from the body stores (lipolysis) and increase the resting metabolic rate.
Reduce Appetite
At the same time, garcinia extract, which includes (-) hydroxy citric acid (HCA), increases the production and storage of glycogen while reducing both appetite and weight gain. HCA also causes calories to be burned in an energy cycle similar to thermogenesis.
Increase Energy
White willow bark extract, standardized for salicin, provides a synergistic action in elevating energy expenditure. Studies have shown that salicin, when used in combination with other thermogenic supplements, helps promote increased fat oxidation.
Burn Calories
Green tea supplies natural caffeine and potent polyphenols (catechins), especially epigalloocatechin gallate (EGCG) that activates the central nervous system, elevating the body's ability to burn calories and unwanted fat cells through the thermogenic process. Similar to green tea, Brazilian guarana, another source of natural caffeine, acts synergistically with other ingredients of Ultra Ripped® to promote thermogenesis, Ultimate Nutrition®'s Ultra Ripped (ephedra free) capsules are manufactured under the strictest quality control to ensure your satisfaction. Ultra Ripped® should be combined with physical activity, exercise and improved diet.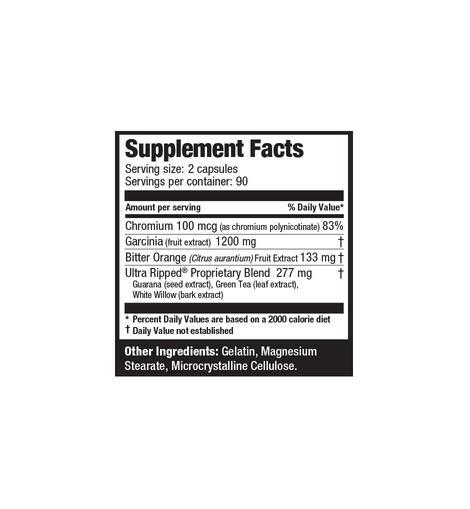 VAT Registered 0-8335-51002-73-1
We generally will ship and send the tracking number for your whey protein and supplements within 30 minutes of your order during regular business hours! (Excluding public holidays).
PhuketHealthShop.com was founded in 2009 by Nai Harn Gym with the simple idea of providing affordable whey protein, bodybuilding supplements, and vitamins to people living in Thailand. What began as a very small operation shipping only a few orders a day, has steadily grown into a business serving over 50,000 customer across Thailand in just 7 years.
PhuketHealthShop.com is now pleased to carry over 200+ whey protein and supplement products from leading companies such as Optimum Nutrition, Universal Nutrition, MuscleTech, Ultimate Nutrition, Six Pack Fitness, and Grizzly Fitness to name a few.
We offer fast FREE Shipping*, and unparalleled reliability and trust our customers have come to expect.