Ultimate Nutrition BCAA 12000 Powder 400g - Unflavored
99071004024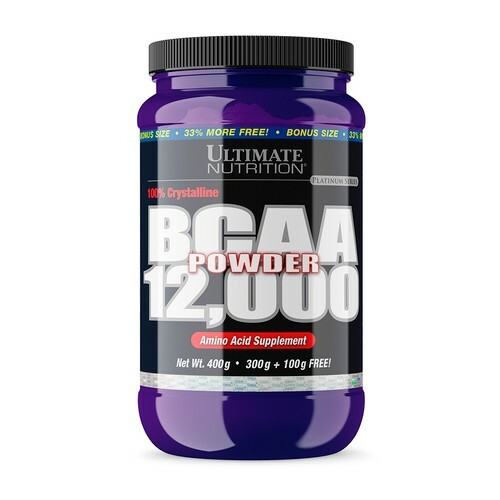 Branch-chained amino acids encourage better workouts, increased muscle mass and faster recovery, and Ultimate Nutrition's BCAA 12000 Powder offers all of these benefits of BCAAs.
BCAA 12000 Powder contains proportioned amino acids that act as the building blocks for protein development and lean muscle growth in the body. Made with leucine, valine and isoleucine, BCAA 12000 Powder is a suitable protein substitue, acting in a similar fashion as protein does once ingested. BCAA 12000 Powder also encourages improved metabolism and optimized energy output.
Available in nine different flavors, BCAA 12000 Powder by Ultimate Nutrition is ideal for athletes, bodybuilders and anyone looking to increase their athletic ability or strength. Order yours from eVitamins today and save!


Notes: Contains soy.


Recommended Use: Mix one scoop (about 6g) with 6-8 ounces of water or your favorite cold beverage. For optimal use, take between meals and immediately after your workout. For serious bodybuilders we recommend mixing two scoops.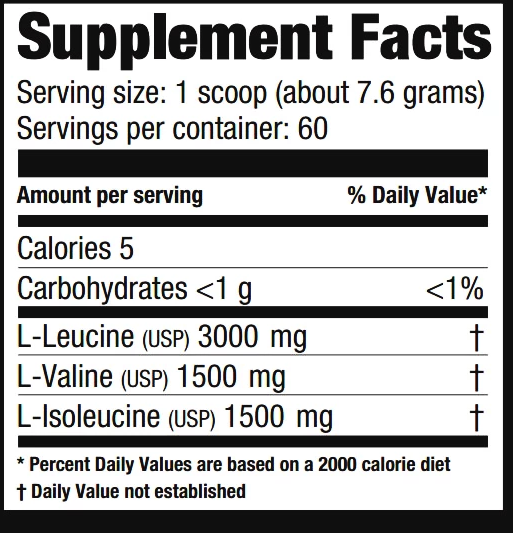 VAT Registered 0-8335-51002-73-1
We generally will ship and send the tracking number for your whey protein and supplements within 30 minutes of your order during regular business hours! (Excluding public holidays).
PhuketHealthShop.com was founded in 2009 by Nai Harn Gym with the simple idea of providing affordable whey protein, bodybuilding supplements, and vitamins to people living in Thailand. What began as a very small operation shipping only a few orders a day, has steadily grown into a business serving over 50,000 customer across Thailand in just 7 years.
PhuketHealthShop.com is now pleased to carry over 200+ whey protein and supplement products from leading companies such as Optimum Nutrition, Universal Nutrition, MuscleTech, Ultimate Nutrition, Six Pack Fitness, and Grizzly Fitness to name a few.
We offer fast FREE Shipping*, and unparalleled reliability and trust our customers have come to expect.