Yes! We are 100% Operational and Ready to Serve Our Customers During Covid-19
Optimum Nutrition Serious Mass 6lb
748927022995(base)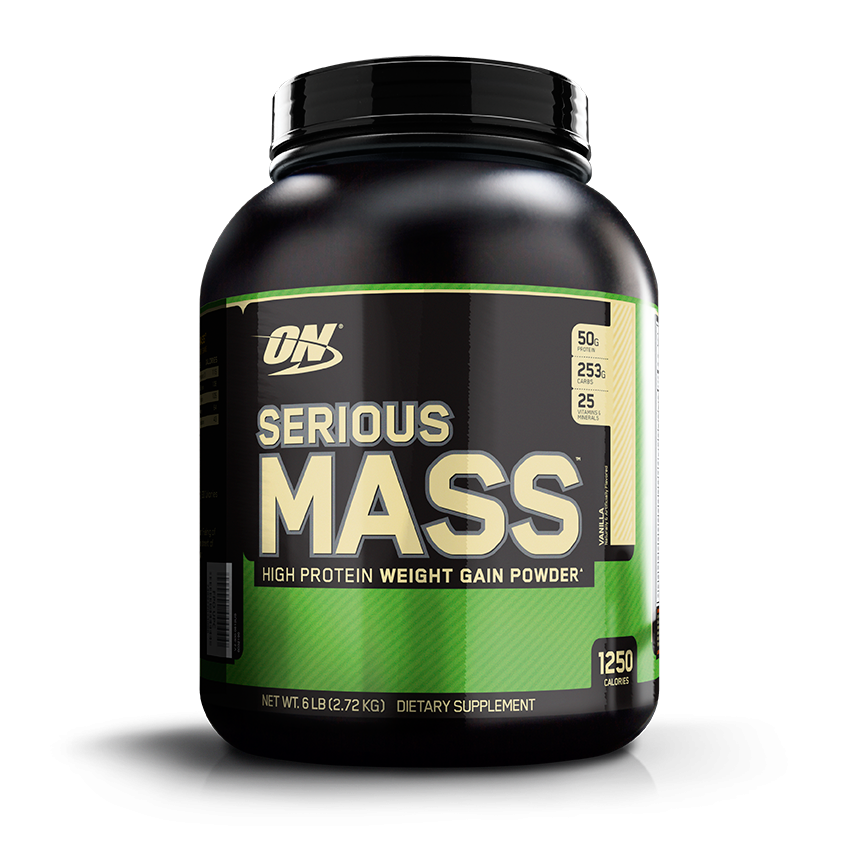 Serious Mass
Protein Powder Weight Gainer*

Loaded with 1,250 Calories, 250g of Carbs, & 25 Vitamins and Minerals to Pack on Pounds.

HIGH-CALORIE WEIGHT GAINER



1,250 Calories per Serving


50 Grams of Protein per Serving


250+ Grams of Carbohydrates per Serving


No Sugar Added


Directions For Serious Mass:

Add two heaping scoops of Serious Mass to a blender filled with 24 oz (710 mL) of water. Blend for 45-60 seconds. Then add a few ice cubes and, if desired, other calorie-contributing ingredients and blend for an additional 30-45 seconds.

Tips: Mixing two scoops of Serious Mass with 24 oz (710 mL) of nonfat or low fat milk instead of water will give you a thicker, creamier, higher-calorie shake. New users may find if beneficial to begin with 1/2 of a serving daily for the first week and then gradually increase to 1 or more full servings several times a day.

Serious Mass is a substantial weight-gain supplement that can be used to feed serious calorie needs in a variety of different ways.

Between Meals: Drink 1/2-1 serving of Serious Mass between meals to maintain positive nitrogen balance and support a high-calorie diet. Post-Workout: Begin drinking 1/2-1 serving of Serious Mass 30-45 minutes following exercise to support maximum recovery. Before Bed: Drink 1/2-1 serving of Serious Mass about 45-60 minutes before bed to provide nutrients to recovering muscle throughout the night.

Note: For best results use Serious Mass combined with intense weight training (3-5 times per week) and a sensible whole foods diet. Also, keep in mind that sufficient recovery between workouts impacts your ability to gain lean mass. Allowing at least 48 hours between workouts involving the same body parts is recommended.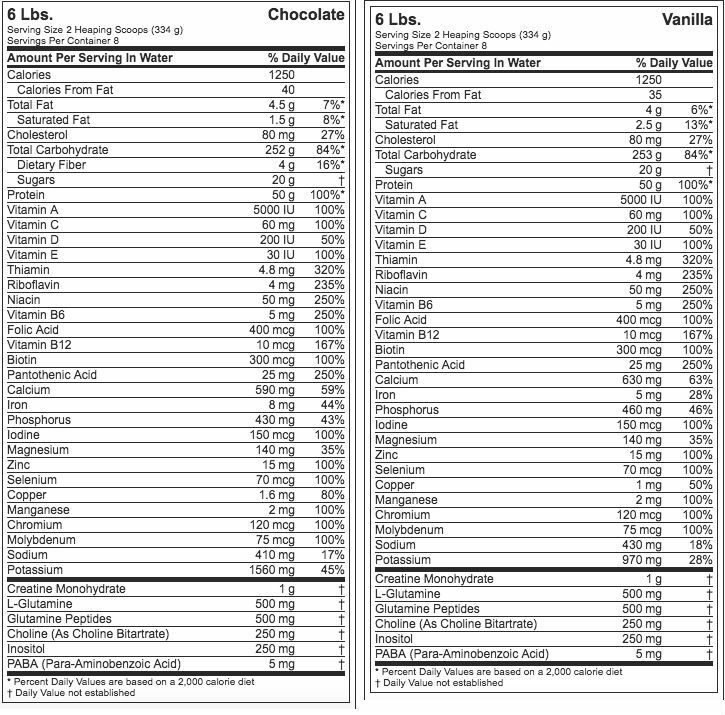 VAT Registered 0-8335-51002-73-1
We generally will ship and send the tracking number for your whey protein and supplements within 30 minutes of your order during regular business hours! (Excluding public holidays).
PhuketHealthShop.com was founded in 2009 by Nai Harn Gym with the simple idea of providing affordable whey protein, bodybuilding supplements, and vitamins to people living in Thailand. What began as a very small operation shipping only a few orders a day, has steadily grown into a business serving over 50,000 customer across Thailand in just 7 years.
PhuketHealthShop.com is now pleased to carry over 200+ whey protein and supplement products from leading companies such as Optimum Nutrition, Universal Nutrition, MuscleTech, Ultimate Nutrition, Six Pack Fitness, and Grizzly Fitness to name a few.
We offer fast FREE Shipping*, and unparalleled reliability and trust our customers have come to expect.