Yes! We are 100% Operational and Ready to Serve Our Customers During Covid-19
Optimum Nutrition Opti-Women Multi-Vitamin
748927024500(base)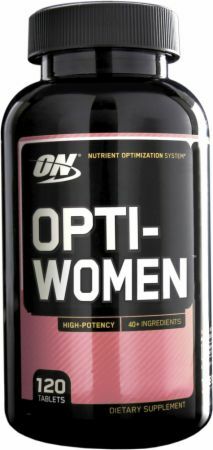 PRODUCT OVERVIEW
COMPREHENSIVE MULTI-VITAMIN
DESIGNED FOR THE ACTIVE FEMALE
Vitamins, minerals and other essential nutrients are the body's fundamental building blocks. Among other things, they contribute to our energy levels, immunity, performance and overall vitality. Opti-Women has been designed as a comprehensive Nutrient Optimization System complete with botanicals, antioxidants, and other gender-focused components.* By packing 40 active ingredients into one pill, much more than a multi has been created.
23 Vitamins and Essential Minerals
100% DV for Iron, Zinc and Other Minerals
150mg of Calcium
17 Specialty Ingredients Including Soy Isoflavones, Chasteberry Extract, Dong Quai and Uva Ursi
Easier-to-Swallow Capsules
You shouldn't need to consume dozens of pills or juggle multiple bottles and packs to get your daily nutrients. Opti-Women™ delivers all the essentials in one pill that you take morning and night.* Convenient and complete, it's the ultimate nutrient system for the active woman.*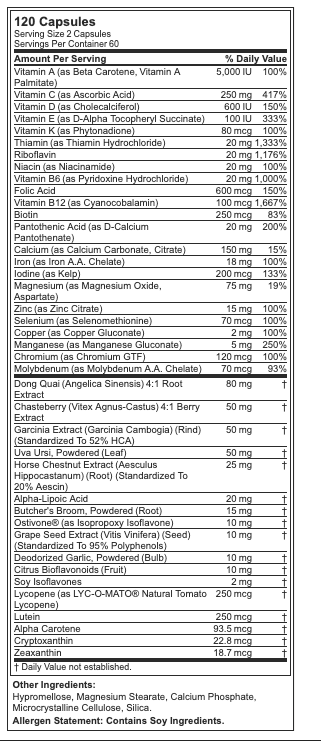 VAT Registered 0-8335-51002-73-1
We generally will ship and send the tracking number for your whey protein and supplements within 30 minutes of your order during regular business hours! (Excluding public holidays).
PhuketHealthShop.com was founded in 2009 by Nai Harn Gym with the simple idea of providing affordable whey protein, bodybuilding supplements, and vitamins to people living in Thailand. What began as a very small operation shipping only a few orders a day, has steadily grown into a business serving over 50,000 customer across Thailand in just 7 years.
PhuketHealthShop.com is now pleased to carry over 200+ whey protein and supplement products from leading companies such as Optimum Nutrition, Universal Nutrition, MuscleTech, Ultimate Nutrition, Six Pack Fitness, and Grizzly Fitness to name a few.
We offer fast FREE Shipping*, and unparalleled reliability and trust our customers have come to expect.