Yes! We are 100% Operational and Ready to Serve Our Customers During Covid-19
Cloma Pharma Methyldrene Original - 100 Caps
859613638496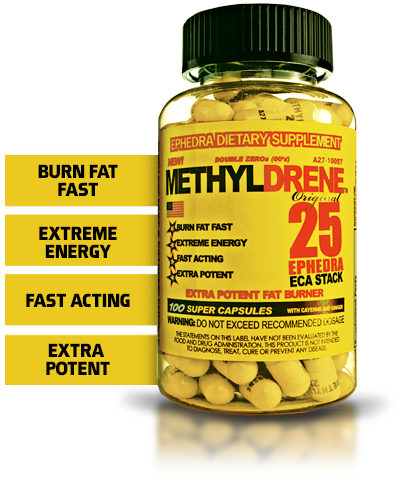 STRONG, FAST FAT-BURNING ENERGY
THE HOTTEST SYNERGISTIC BLEND OF ECA AND MORE!
Methyldrene 25 Ephedra ECA Stack is the most insanely cutting-edge stack of its kind. We've added cayenne and ginger for even more "fire". Use Methyldrene as a supplement to a calorie-balanced diet and regular exercise routine to elevate your energy and ramp up thermogenesis and fat-burning as much as possible.*
SUGGESTED USE: As a dietary supplement, take one capsule in the morning with breakfast and one capsule in the afternoon with lunch. Do not exceed 2 capsules within any 24-hour period. Do not take within 6 hours of sleep.

FOR BEST RESULTS: Eat 5-6 smaller meals per day. Reduce daily carbohydrate intake. Eliminate fast food and soda from your diet.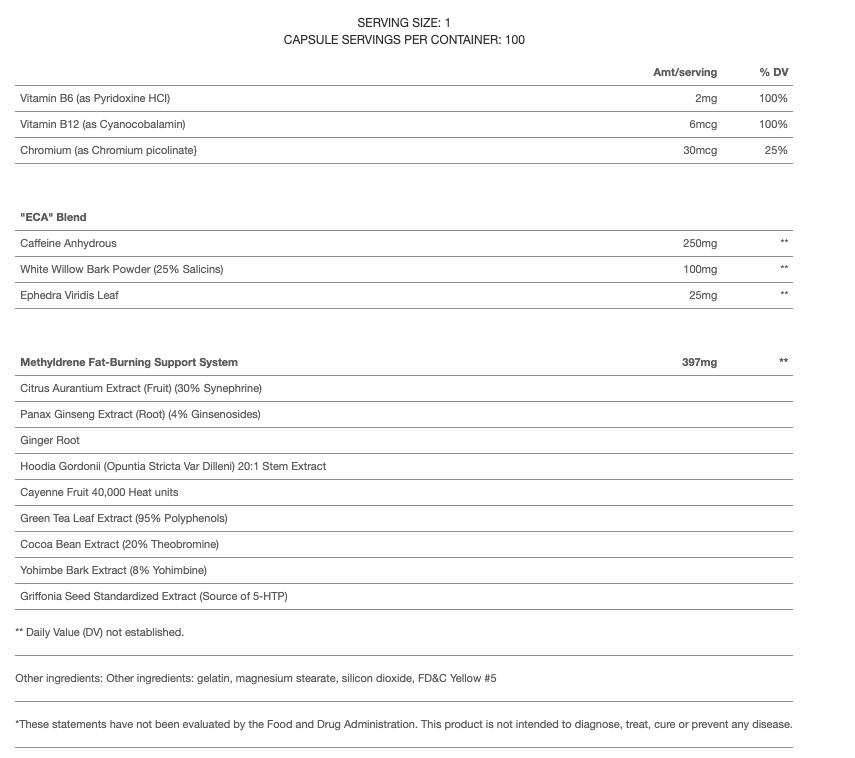 VAT Registered 0-8335-51002-73-1
We generally will ship and send the tracking number for your whey protein and supplements within 30 minutes of your order during regular business hours! (Excluding public holidays).
PhuketHealthShop.com was founded in 2009 by Nai Harn Gym with the simple idea of providing affordable whey protein, bodybuilding supplements, and vitamins to people living in Thailand. What began as a very small operation shipping only a few orders a day, has steadily grown into a business serving over 50,000 customer across Thailand in just 7 years.
PhuketHealthShop.com is now pleased to carry over 200+ whey protein and supplement products from leading companies such as Optimum Nutrition, Universal Nutrition, MuscleTech, Ultimate Nutrition, Six Pack Fitness, and Grizzly Fitness to name a few.
We offer fast FREE Shipping*, and unparalleled reliability and trust our customers have come to expect.