Chicky Shake Chicken Protein Powder - 10 Packs
10019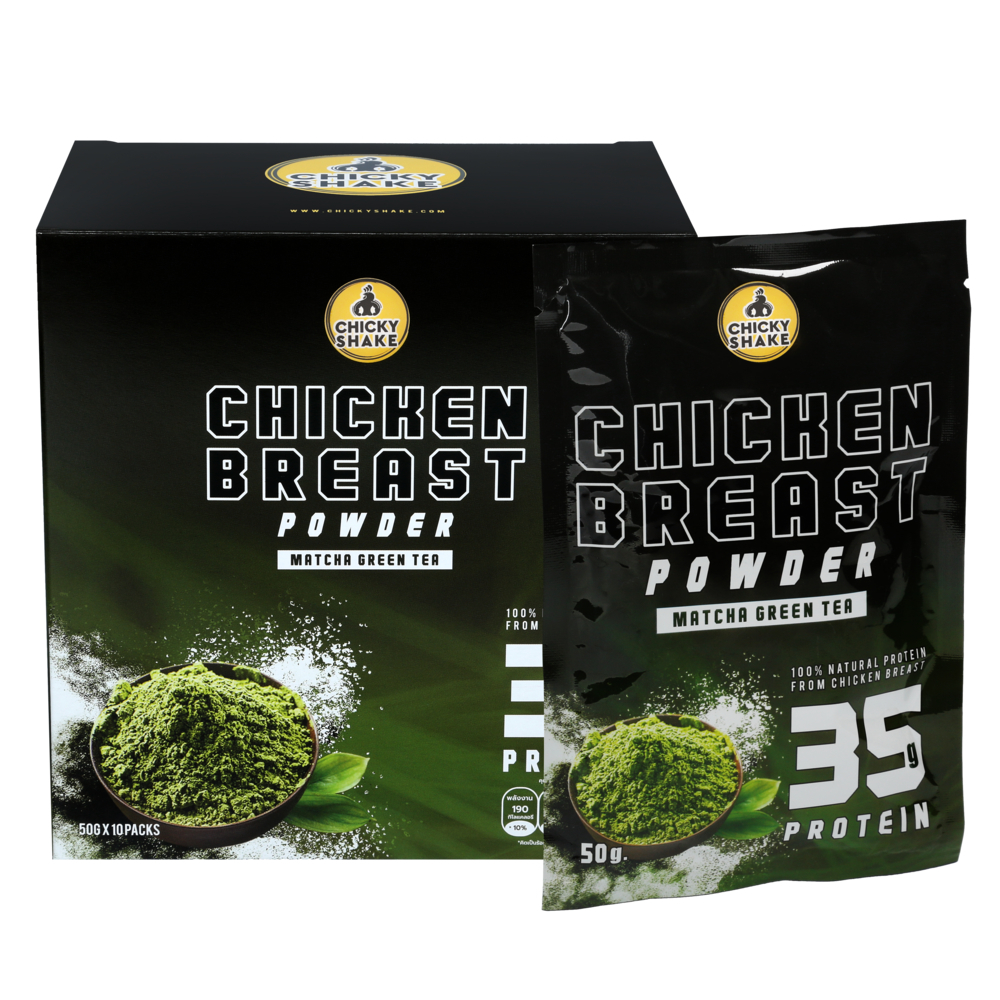 Product Description
Great taste from real quality matcha green tea powder with 0 gram of sugar. Instead we use sweeteners to add sweet taste. Even with a great taste but still full of benefits. Every matcha lover will love it.


35 grams of protein from 100% real chicken breast.
Contain BCAA from the chicken breast which have 3 essential amino acids that cannot be produced by your body and must be obtained through your diet to help your body builds and heals your muscle.
Full your stomach longer when compared to other protein supplements due to completion of macronutrients.
More suitable for daytime use since, your muscles do not heavily need protein during this time of the day. So slow digestive protein will fit this period.
Non dairy product
This product is produced with Chicky Shake's special process which can keep the quality of all nutrient intake perfectly.
VAT Registered 0-8335-51002-73-1
We generally will ship and send the tracking number for your whey protein and supplements within 30 minutes of your order during regular business hours! (Excluding public holidays).
PhuketHealthShop.com was founded in 2009 by Nai Harn Gym with the simple idea of providing affordable whey protein, bodybuilding supplements, and vitamins to people living in Thailand. What began as a very small operation shipping only a few orders a day, has steadily grown into a business serving over 50,000 customer across Thailand in just 7 years.
PhuketHealthShop.com is now pleased to carry over 200+ whey protein and supplement products from leading companies such as Optimum Nutrition, Universal Nutrition, MuscleTech, Ultimate Nutrition, Six Pack Fitness, and Grizzly Fitness to name a few.
We offer fast FREE Shipping*, and unparalleled reliability and trust our customers have come to expect.