Yes! We are 100% Operational and Ready to Serve Our Customers During Covid-19
BSN Syntha-6 10Lbs
1007682(base)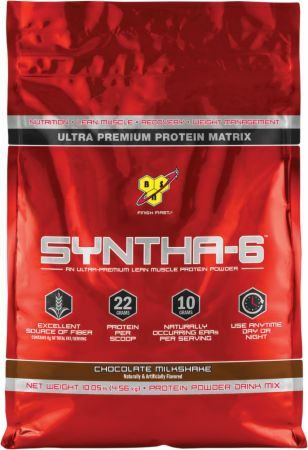 PRODUCT OVERVIEW
10
G
ESSENTIAL
AMINO ACIDS
NATURALLY OCCURRING EAAS
USE ANYTIME
DAY OR NIGHT
NEW COLD STONE CREAMERY® SERIES
Tastes like ice cream. Mixes like a milkshake. It's the best of both worlds. We outdid ourselves, once again.
ULTRA-PREMIUM FORMULA
SYNTHA-6® is an ultra-premium protein powder with 22g protein per serving and the best tasting BSN protein on the market. SYNTHA-6 is the go-to protein for any nutrition or exercise regimen because it is designed to suit a variety of active lifestyles and diet plans. And with SYNTHA-6, the high standard of quality protein comes with taste to match, thanks to the BSN exclusive flavor technology.
RIDICULOUSLY DELICIOUS
BSN broke through the whey protein flavor barrier once and for all with the introduction of SYNTHA-6. Available in over 10 decadent flavors, SYNTHA-6 mixes like a delicious milkshake and is designed for any individual who wants to supplement daily protein intake to help reach their nutritional and physique goals.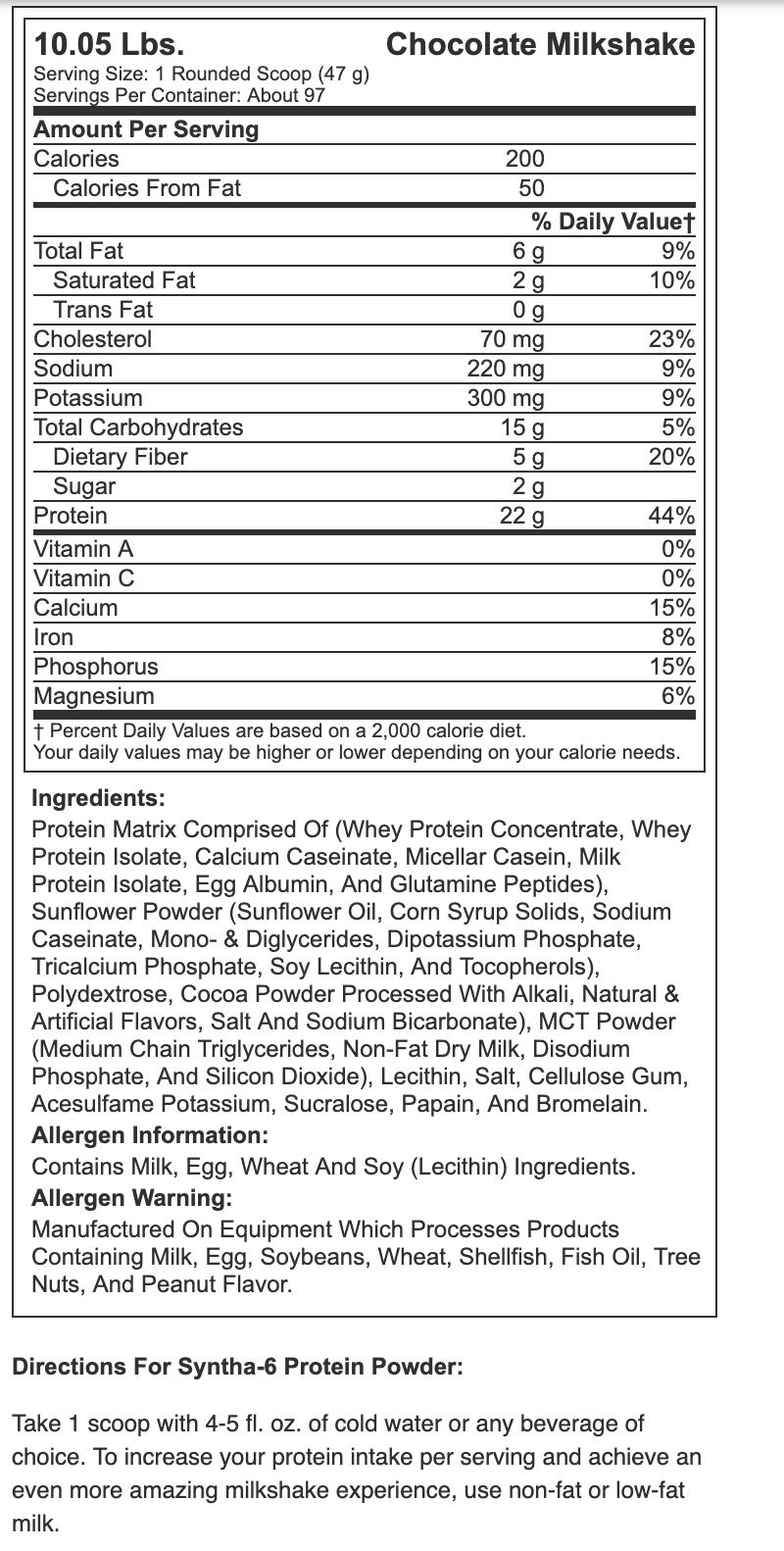 VAT Registered 0-8335-51002-73-1
We generally will ship and send the tracking number for your whey protein and supplements within 30 minutes of your order during regular business hours! (Excluding public holidays).
PhuketHealthShop.com was founded in 2009 by Nai Harn Gym with the simple idea of providing affordable whey protein, bodybuilding supplements, and vitamins to people living in Thailand. What began as a very small operation shipping only a few orders a day, has steadily grown into a business serving over 50,000 customer across Thailand in just 7 years.
PhuketHealthShop.com is now pleased to carry over 200+ whey protein and supplement products from leading companies such as Optimum Nutrition, Universal Nutrition, MuscleTech, Ultimate Nutrition, Six Pack Fitness, and Grizzly Fitness to name a few.
We offer fast FREE Shipping*, and unparalleled reliability and trust our customers have come to expect.